Tuesday, April 10
Exhibitor Reception Details Confirmed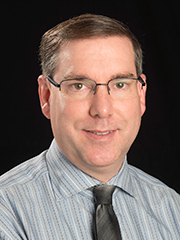 Exhibitor Reception Keynote Speaker
Roger Connor, Curator
Vertical Flight, Unmanned Aircraft Systems, Instruments & Avionics, National Air and Space Museum
"Time and Navigation: The Untold Story of Getting From Here to There"
Mr. Connor curates the vertical flight collection, Army ground force aviation aircraft, unmanned aircraft systems, ground effect vehicles, along with aircraft instruments and avionics, bombsights and gun sights, air navigation, air traffic control, as well as infrastructure, airports, and ground support equipment.
Roger curated the aviation and modern military components of the new permanent gallery, "Time and Navigation: The Untold Story of Getting from Here to There," as well as the "Vertical Flight" exhibit station at the Steven F. Udvar-Hazy Center.
Roger is an experienced fixed wing commercial pilot with over 4,000 hours of flight time. He has held flight instructor certificates in the United States and United Kingdom. He also holds a seaplane rating and has nearly completed the requirements for a private pilot's helicopter rating.
Wednesday, April 11
Interactive Workshop Confirmed
Beyond Intellectual Line of Sight (BILOS) – Anticipating the Future of Comm, Nav, and Surveillance
Moderator: Bob Etris (Evans Inc.)
Participants
Victoria Cox, Veracity
Chris Corgnati, PAE ISR
Jim Stroiney, FAA
Chairs: L. Sherry (George Mason University), D. Ponchak (NASA), Beth Zimmerman (Evans Inc.)
While drones and periodic commercial space operations dominate the headlines, how do we step back to more strategically anticipate what the next 20 years of communication, navigation, and surveillance technologies could bring to the National Airspace System (NAS) and the broader aerospace industry?
Join a panel discussion and unique, interactive futures planning exercise to discuss this very topic. Hear select excerpts from industry research and insights that discuss the role of artificial intelligence, cybersecurity, unmanned systems, and commercial space opportunities will plan in impacting the NAS.
Explore these impacts across a range of topics such as safety management, certification, talent management, and the role of the human in an increasingly automated world.
Participate in a "world café" style set of discussions to examine these impacts across stakeholder communities – for engineers, solution providers, airports, operators, technicians, and managers or executives alike.
This session is guaranteed to open your eyes and mind to the possibilities of what "could be" and instill some of that creative thinking and planning in your day job after the workshop is done.
Early Bird Registration
Online registration is now open.
Advance registration ends March 26.
Hotel Reservations Available
Make your hotel reservation online at the 2018 ICNS Conference group rate, available until Sunday, March 18, subject to availability.
Author Papers and Presentations
The paper deadline has passed.
Please upload your presentations by Friday, March 30.

ICNS 2018 Sponsors
| | | |
| --- | --- | --- |
| Silver | Bronze | Supporter |
| Boeing | Frequentis | MITRE |
| | Honeywell | |
| | Mosaic ATM | |
To unsubscribe from this list, please follow the instructions below (or attached) or view your subscription options. Not subscribed? You may also subscribe to this list.