ICNS 2019 Conference
Keynote Speaker Announced
Pascal Lhoest
Regulatory Affairs Executive
NetJets Transportes Areos
"ICNS – The Impact on Operators"
Tuesday Morning, April 9, 2019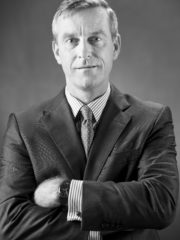 The conference keynote will review the developments in the CNS roadmap, the impact it has on operators and the possible emphasis points that could be big game changers for the operators.
Pascal Lhoest currently works at NetJets Transportes Areos as regulatory affairs executive, representing NetJets with external bodies while still holding flying duties as captain on the Gulfstream 550.
Having held senior managerial roles, including director of flight operations for seven years at NetJets, helps him to clearly understand the CNS business aviation needs and support the industry and regulators in the future developments. In this role, Pascal is also supporting EBAA (European Business Aviation Association) on business aviation needs and was appointed as representative for airspace users to the SESAR Master Planning Committee.
Register Online
Discounted advance registration ends
Wednesday, March 13.
View rates and fees at the website.
Preview the Technical Program
View the list of accepted papers for ICNS 2019 and preview the topics to be covered this year.
Hotel Reservations Online
Book your hotel room at the discounted rate.
Group rate ends Sunday, March 17.
Final Nominations Due Thursday
for ICNS Champion Award
The ICNS Champion Award recognizes specific individual(s) with significant contribution to the CNS field (scientific/policy contributions), and in addition, if possible support of the ICNS Conference (organization/success).
Nominations are invited by all interested parties and are requested by February 28, 2019.
2019 ICNS Sponsors
| | | |
| --- | --- | --- |
| Silver | Bronze | Supporter |
| Boeing | Frequentis | Aireon |
| | | Honeywell |
| | | MITRE |
| | | Mosaic ATM |
Consider Sponsoring ICNS 2019
Benefits include the following:
Premier international aviation conference addressing technology and policy advances in CNS, research, development and implementation programs and policies related to CNS/ATM capabilities and applications.
Assembles leaders from government, industry and academia as well as senior technical experts and thought leaders to address important policy issues and discuss the future directions.
Provides exposure to a global audience, opportunities for networking and an enhanced, efficient and informal exchange of views among policy makers and researchers.
To unsubscribe from this list, please follow the instructions below (or attached) or view your subscription options. Not subscribed? You may also subscribe to this list.