ICNS | Agenda | Online Registration | Hotel Reservations
March 13, 2014
In This Issue
Michael Harrison, Evening Keynote Speaker for Day 1: "NextGen Then"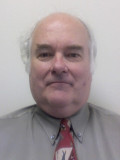 Michael Harrison is the keynote speaker for the Evening Exhibitor Welcome event on Tuesday, April 8 at the 2014 ICNS Conference. The title of his talk is "NextGen Then."
Many have heard of the "Brown Book" of the 1980s to modernize the NAS. Then there was "Free Flight" in the 1990s. Now in the 21st Century, there is NextGen. But if we look back to the '50s through '70s, there are lessons to be learned from "NextGen Then."
Mike J. Harrison is an Aviation Evangelist associated with Aviation Management Associates in Alexandria, Virginia. He has over 43 years of aviation experience, 35 with the US Air Force and the FAA in various capacities from being a pilot, aviation safety, capacity development, research and development of operational concepts ranging from airports to space. From 2005 to 2010 he served as the Editor of The Journal of Air Traffic Control. While with the FAA, he was the Director of Architecture and Systems Engineering until his retirement in 2002. For the last 9 years, he has worked to advance the details on the Next Generation Air Transportation System and its European counterpart efforts to change how air traffic management is provided.
Hotel Block Ends Next Friday
The room block deadline is Friday, March 21st at 5:00 pm. Rooms may sell out in advance of that date, so reserve now.
Authors: Papers Due Next Week
All authors presenting at the conference must register, and should do so by March 22nd.
Conference Registration Rate Goes Up April 4
The conference registration fee increases to the on-site registration rate on April 4th.