ICNS Home | Submit Abstract | Hotel | Chairs
December 28, 2015
In This Issue
Deadline extended for abstract submission
Plenary chairs announced for day 1
Abstract Extension
Abstracts Now Due January 15, 2016
Several prospective authors requested an extension to the abstract submission deadline in consideration of the holiday season. Therefore, the "Abstract Submission Deadline" has been extended to January 15, 2016. The date for "Notification of Acceptance" has also been updated to January 29, 2016. Please see the Call for Participation for full information.

Chairs Announced for Day 1 Plenary: SESAR/NextGen
Tuesday, April 19, Day 1 Plenary Co-chairs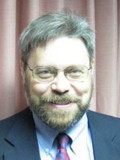 Steve Bradford is chief scientist for architecture and next generation (NextGen) development in the FAA's NextGen Office. In this role he has participated in the development of the Joint Planning and Development Office's (JPDO) NextGen concept, the RTCA National Airspace System (NAS) Operational Concept and the ICAO Air Traffic Management Operational Concepts Panel (ATMCP) Global Concept. He is the chairman of the Technical Review Board which monitors technical decisions related investments and the enterprise architecture. He also works with elements of the FAA and the JPDO to develop midterm plans and five year budget requests to implement NextGen. He has a leading role in several new activities with SESAR Joint Undertaking (SJU) and has led several cooperative international efforts via action plans with EUROCONTROL. Previous activities include leading efforts to validate future concepts and developing the FAA's NAS enterprise architecture.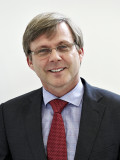 Michael Standar is the chief strategies and external relations at the SESAR Joint Undertaking (SJU) based in Brussels, Belgium. He became chief of air traffic management in July 2011 and was promoted to his current position in January 2012. He was an active Swedish member of ICAO Air Traffic Management Operational Concepts Panel (ATMCP) developing the ICAO Global Air Traffic Management (ATM) Operational Concept Document, which continued into the Air Traffic Management Requirements and Performance Panel (ATMRPP). In the early 1990s, he was offered a post at the Swedish Civil Aviation Administration (CAA) headquarters, later the LFV (Swedish Civil Aviation Administration) ANS (Air Navigation Services) service provider. There, he was promoted first to head units for ATM operational developments and operational support and later head of the business area of LFV's ATM support and development before taking up duties as LFV director for ANS business development.