ICNS Home | Agenda | Register Online | Hotel Reservations | Chairs
March 17, 2016
This issue:
Keynote Speaker Jim Eck Is Now FAA's New Assistant Administrator for NextGen
Current Confirmed Plenary Speakers
Papers Due in Two Days, Hotel Block Ends in 1 Week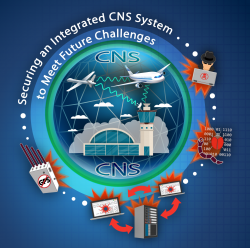 Conference Updates This Week
Keynote Speaker Jim Eck Is Now FAA's New Assistant Administrator for NextGen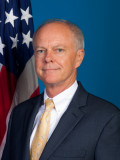 How's this for timing? Our ICNS keynote speaker, Jim Eck, is now the Federal Aviation Administration's new assistant administrator for NextGen.
Previously, as vice president of the Program Management Office, Jim managed the implementation of NextGen programs in the areas of communication, navigation, weather, surveillance and automation infrastructure.
Come listen to Jim speak about his plans going forward to lead the NextGen modernization of the National Airspace System (NAS).
Current Confirmed Plenary Speakers
Latest update on confirmed speakers for our plenaries.
Plenary I
Global ATM/CNS Modernization (U.S., Europe and Asia), chaired by Steve Bradford, FAA, and Michael Standar, SESAR Joint Undertaking (SJU)
Confirmed participants: Farid Zizi (ICAO), Philippe Merlo (EUROCONTROL), Michel Merkle (FAA) and Jun Imamura (JCAB)
Plenary II
International Standardization, chaired by Anna von Groote (EUROCAE) and Albert Secen (RTCA)
Confirmed participants: Chris Dalton (ICAO), Paul Prizasnuk (AEEC), Lou Volchansky (FAA) and Sasho Neshevski (EUROCONTROL)
Plenary III
Cybersecurity, chaired by Natesh Manikoth (FAA) and Patrick Mana (EUROCONTROL)
Confirmed participants: Chris Dalton (ICAO), William (Baird) McNaught (ICS-CERT), Andy Lacher (MITRE), David Robinson (JP Morgan Chase)
Also see the full descriptions of our three outstanding plenary programs.

Paper Submission Deadline Approaching
Authors, Upload Your Paper by March 19

Hotel Block Available
Group rate available until March 26
The conference and government room rate is $174, which is below the 2016 government per diem rate for the Dulles area of $226. Group rate available until March 26, subject to availability.

Online Registration Now Available
Advance Registration Ends April 1