ICNS Home | Agenda | Register Online | Hotel Reservations | Chairs
March 25, 2016
This issue:
Full Workshop Details | Hotel Block Ends Saturday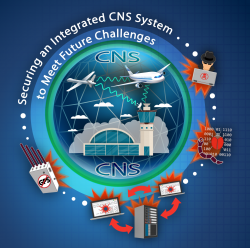 Conference Updates This Week
Full Details for This Year's Workshop
The theme for the 2016 ICNS Workshop is "How Drones are Changing the World We Live In"
The interactive workshop includes panelists who are generating revenue by successfully integrating drones into their operations (surveying, cartography, entertainment). They will talk about how the drones have revolutionized their business, the roadblocks they had to overcome, and the challenges they foresee in the future.
View full workshop details including all participants.

Technical Program
Technical Overview | Technical Detail
Hotel Block Ends This Week
Group Rate Available until This Saturday, March 26
The conference and government room rate is $174, which is below the 2016 government per diem rate for the Dulles area of $226. Group rate available until March 26, subject to availability.

Online Registration Available
Advance Registration Ends April 1