ICNS Home | Agenda | Register Online | Hotel | Chairs
March 30, 2016
This issue:
Conference Keynote Update | Advance Registration Ends This Friday, 4/1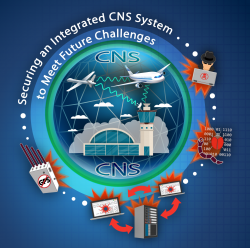 Conference Updates
Keynote Update: Kristen Burnham, Vice President, Program Management Organization (PMO), FAA
The newly appointed Burnham will be replacing James Eck as our conference keynote.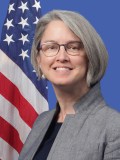 Kristen Burnham is the Federal Aviation Administration's (FAA) vice president of the Program Management Organization (PMO) within the Air Traffic Organization.
The PMO is responsible for all NextGen program activity; all National Airspace System (NAS) communications, navigation, weather, surveillance and automation modernization programs; and all service life extensions to legacy NAS sensors, communications and navigation aids. Given the tight coupling between successful automation program delivery, and current system operation, the PMO also leads and manages all second-level automation engineering efforts. Lastly, the PMO works with FAA operations and aviation users to ensure globally interoperable solutions for NextGen.
Since joining the FAA in 1993, Ms. Burnham has served as a regulatory economist, an investment analyst, a manager in the FAA's budget office, the director of Portfolio Management at the Joint Planning and Development Office, the director of Investment Planning and Analysis, and deputy vice president of the PMO. She started her career at the U.S. Government Accountability Office, evaluating federally funded transportation programs.

Technical Program
Technical Overview | Technical Detail
Online Registration Available
Advance Registration Ends April 1
Rates will go up after this date.