ICNS Home | Agenda | Authors & Presenters | Register Online | Hotel | Chairs
April 12, 2016
This issue:
ICNS 2016 Is One Week Away | Mobile App Launch |
Please Register Online by April 15 | Author Deadlines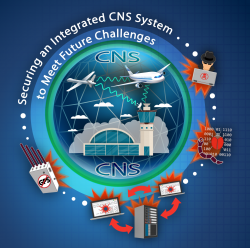 ICNS 2016 Is One Week Away
The 2016 ICNS Conference starts next Tuesday. View the last-minute agenda updates to plenary and technical sessions happening this week.

Technical Program
Technical Overview | Technical Detail
Later this week: ICNS Mobile App Launch
Features: Get instant agenda updates, create your own conference itinerary, chat with other attendees, and more.
You must be registered to access the app.
Online Registration
Please register by April 15.

Authors: Upload Your Presentation Now

ICNS 2016 Company Sponsors
Boeing | Frequentis USA | Harris Corporation | Honeywell | Mosaic ATM